Elf Prototype
The Elf is a very small Mini-ITX chassis constructed of bamboo. It is nearly as small as a Mini-ITX computer can possibly be. Even at this small size, it achieves excellent cooling efficiency, and can run an Intel Core i3 processor at full load at a low noise level.
Availability (updated 2014)
This was a project of mine back in 2010, originally hosted at least-common.com (defunct domain) that I hoped to turn into a kit-style product. Unfortunately I could never get the design to a point where I felt it was robust enough to sell to other people. It was too finicky to assemble and disassemble. I still have and use mine, though, and I did scratch the itch I originally had: I hated available computer cases and wanted something about the size of a Mac Mini. The Intel NUC has now finally stepped in and shrunken things even smaller. If I was buying a PC today, I might buy a NUC.
Features
Dimensions: 78 × 200 × 216 mm / 3.1 × 7.9 × 8.5 inches
Designed for 73W Intel LGA 1156 CPUs (i3 and certain i5 models)
Fits two 2.5" HDDs/SSDs
Powered by a PicoPSU
No case fans—just the CPU fan
Caveats
No front panel USB or sound ports
No room for PCI[-e] card
No optical drive
No 3.5" drives
No indicator LEDs (power/HDD activity)
Changes since prototype #2:
Eliminated some unnecessary tabs/slot joints, and made the ones that run along the grain much longer, and less prone to breakage.
Fully Loaded: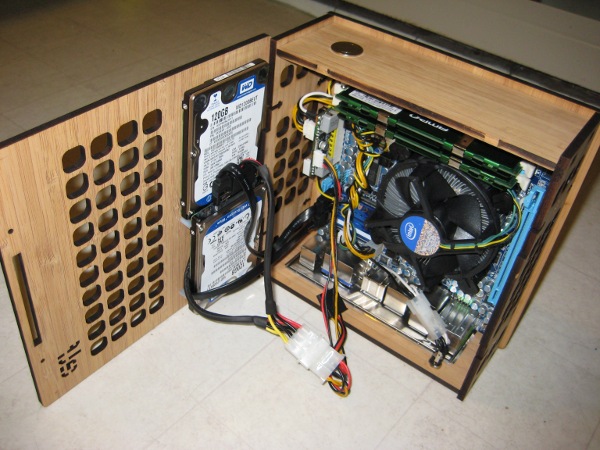 Schematic: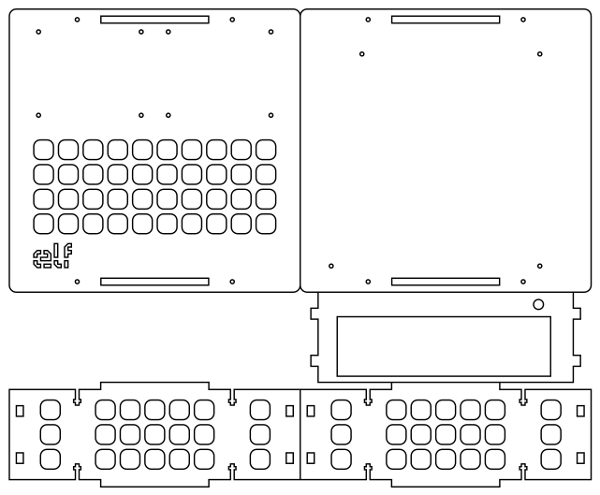 Changes since prototype #1:
7% smaller (in volume). Gained 20mm in depth; lost 19mm in height; lost 7mm width.
Fewer screws on the joints.
Added "Elf" text and made vent holes look way better.
Now designed for use with stock cooler/fan and no case fans!
Fixed a bunch of things.
Assembled: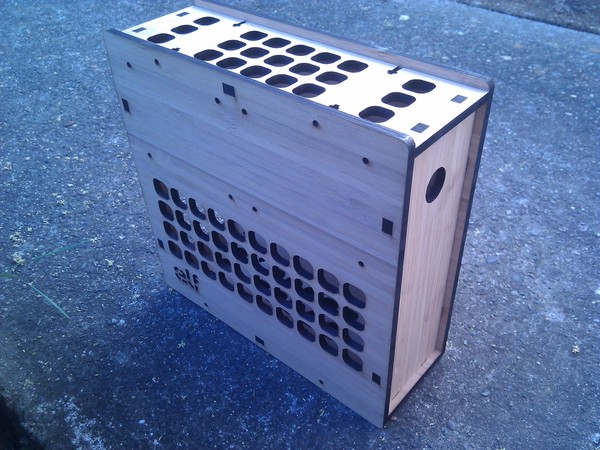 Running some stress tests: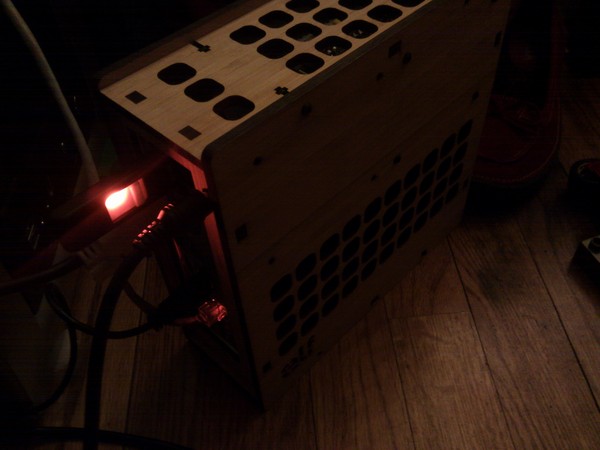 Schematic: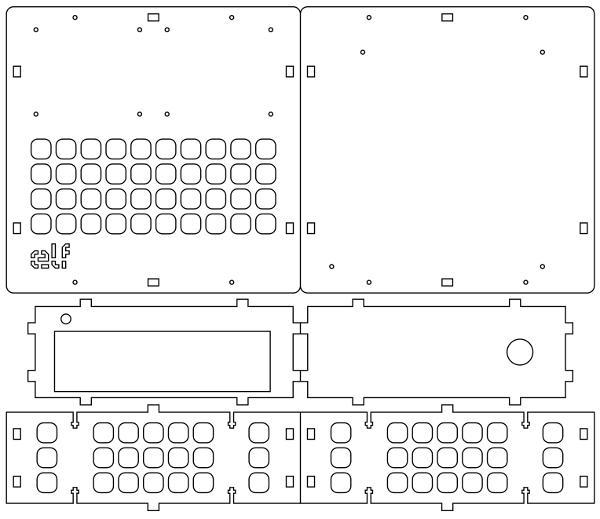 Motherboard Compatibility
Compatibility mostly just depends on the CPU being in the corner closest to both the RAM and PCI-E slots. For that reason, the DFI LANParty MI P55-T36 will not fit. As a P55 board, it would be useless anyway, as it does not support onboard video, and the case has no room for a video card.
The following boards should work:
GIGABYTE GA-H55N-USB3 (verified)
Intel DH57JG
ECS H55H-I
ZOTAC H55ITX-A-E
For posterity...
Schematic: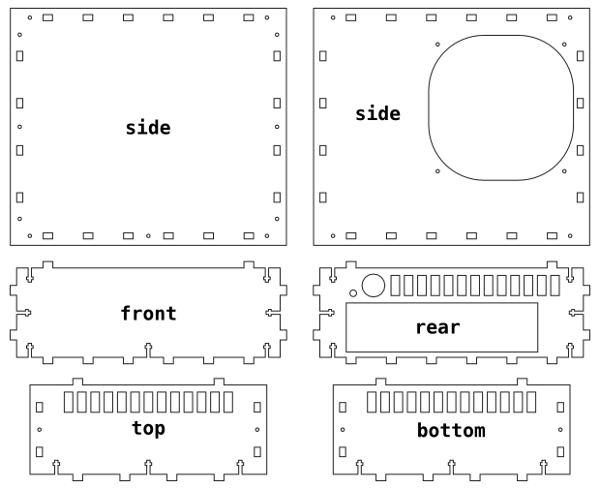 This prototype didn't quite fit together, but it gives you a glimpse of what's to come: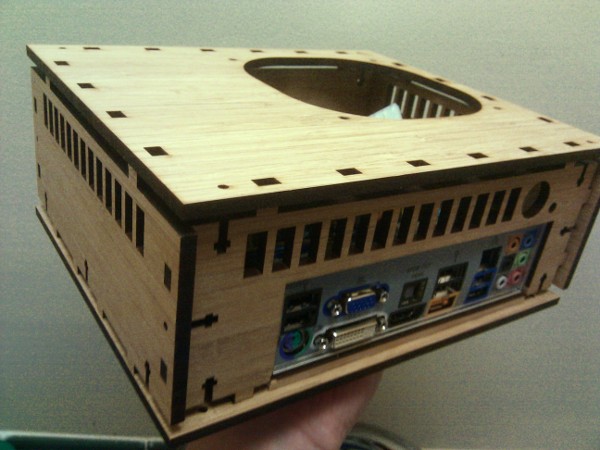 Title font: Playtime Bold by John Skelton.